Digital fine art prints are high-quality reproductions of original artwork using a special kind of digital photography. The artwork is scanned at a very high resolution, and then printed onto archival paper, using a color ink printer and special light-resistant inks. Because of the high resolution, there is no visible dot pattern, and the reproductions have the same colors and hues as the original.
Care and Handling of Digital Fine Art Prints
Digital fine art prints require certain care and handling in order to last. After they are printed and before they are framed, they should be handled as little as possible. The surface of the print should not be touched or blown upon, and care should be taken not to bend the print. Before framing, the print should be stored flat, in a dry, cool room free of sunlight, with a glassine sheet over it to prevent scratches, fading, and other damage.
As soon as possible, a digital fine art print should be placed in a frame in order to protect it from the environment and preserve the print. Some wood frames can damage prints over time, so if you want your print to last for the longest time possible, choose an aluminum frame or another type of metal frame.
Glass glazing, as well as acid-free matting, will also preserve the print and block a good percentage of the sun's rays, which can fade digital art prints over time. Museum quality glass filters the most rays, and it is often glare-free as well. Finally, your print should be finished off with a backing board, which adds additional support to the frame; a moisture barrier, which protects the print from dampness; and a dust cover, which prevents dust, debris, and insects from getting into the print.
Caring for Your Digital Fine Art Print
If you want your digital fine art print to last forever, you will have to treat it in a certain way.
First of all, once you have framed your print and are ready to hang it, be sure not to hang it in an area that is in direct natural or artificial light. If you must hang your digital fine art print in a light-filled room, turn off the lights and close the shades when the room is not in use. If you are interested in lighting your artwork, try low-voltage halogen bulbs with UV filters.
Be sure not to place your artwork in a room that is damp or fluctuates greatly in temperature, such as basements or attics. If your art print is somehow damaged by water, call a professional framer for advice.
Finally, before cleaning your artwork, be sure to remove it from the wall. Instead of using harsh chemicals, use a soft cloth to clean both the frame and the glass. Your artwork should be opened and inspected every couple of years by an experienced framer, and any damage should be repaired at that time.
---
Copyright © Zeducorp.
All rights reserved.
About us
.
For your convenience, certain links will open in new windows.
Digital Fine Art Prints
Related Images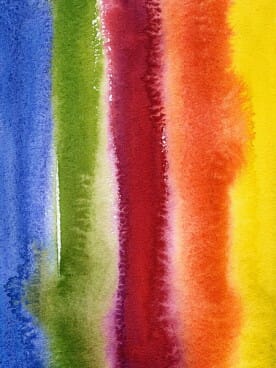 Abstract Art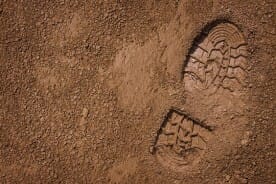 Boot Print On Mud

Gold Abstract Art